About
JUTA Australia
JUTA Group Europe commenced business in Australia and would like to introduce and offer their range of products to Australian farmers.
JUTA Group Europe
The JUTA Group is a completely vertically integrated business, beginning with the processing of basic chemicals, polymers and raw materials through the working of these into fibres and woven fabrics to the finished products. This vertical integration combined with our experience, expertise and state-of- the-art technology is the key to our success.
We are currently working and leaders in a wide range of industries, with a global team of highly experienced professionals that know the product and know the industry in which they do business.
JUTA history
The history of JUTA goes back to the second half of the 19th century. The beginnings of the company lie in the production of thread, cloth, sacking, twine and rope from natural materials.
In 1946 the JUTA brand was established, forming the presently named JUTA a.s. with its headquarters in Dvur Kralove nad Labem it is situated as the JUTA Groups parent company.
The broad portfolio of the JUTA group today encompasses an array of technological fabrics and synthetic products. JUTA with its 14 strategically placed production facilities and 2,000 employees is one of Europe's leading industrial groups.
JUTA Worldwide
Export makes 90% of JUTA's total global turnover. We export our products to more then 60 countries around the world.
Our major markets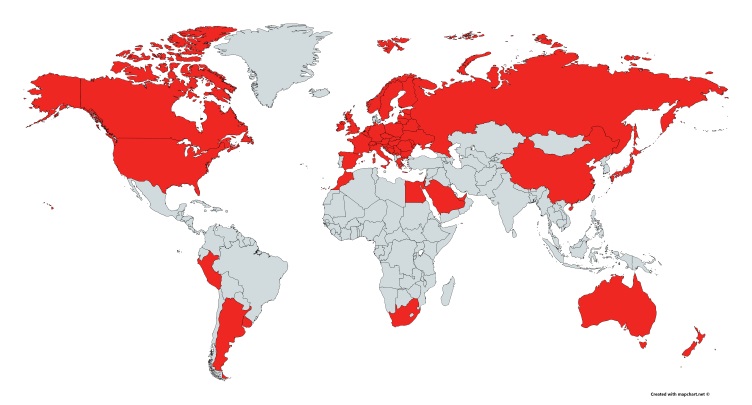 West Europe: Belgium, Switzerland, Netherlands, France, UK, Ireland, Germany, Austria, Luxemburg
East Europe: Czech Republic, Slovakia, Poland, Hungary, Ukraine, Russia, Bulgaria, Macedonia, Moldavia
North Europe: Sweden, Norway, Denmark, Finland, Baltic countries
South Europe: Italy, Spain, ex – Yugoslavia, Greece, Romania
North America: Canada, USA
South America: Peru, Uruguay, Argentina
Oceania: Australia, New Zealand
Asia: Japan, China
Africa: Marocco, South Africa, Egypt
Middle East: Israel, Saudi Arabia, United Arab Emirates
Juta has affiliated companies and partners in several countries
Czech Republic - JUTA a.s.
England - JUTA UK Ltd.
Germany - ROLLTEX GmbH
Netherlands - JUTA Holland BV
Slovakia - JUTA Slovakia s.r.o